We know the impact of the current coronavirus will affect all of us in very different ways. It is possible that the academy can either offer assistance in some circumstances, or signpost students and families to other agencies that can help.
Contacts for Fuel Poverty and Food Bank assistance: Beat the cold – a local charity that helps to reduce the incidence of cold-related illness and fuel poverty. If you are currently struggling to pay for your fuel costs or simply need advice on how to use your heating system in the best way, you can find all the information you need on their website https://www.beatcold.org.uk 
You can contact them via email: [email protected]
or phone: 01782 914915, Freephone: 0800 389 2258."
Stoke-on-Trent Foodbank – If you are struggling to provide food for your family and need help or support, you can get further information from the Stoke-on-Trent Foodbank website https://stokeontrent.foodbank.org.uk, or alternatively, you can contact us for advice on 01782 882218.
The Hubb Foundation – If you are struggling to provide food for your family during these difficult times, the Hubb Foundation, have joined forces with Port Vale FC, Port Vale Foundation, Synectics Solutions and Summit Hospitality to pool their resources together to best support the community.
More information can be found on their website
https://www.thehubbfoundation.com/our-covid-19-response/
or can be contacted via email at [email protected]
or by phone on 01782 664000.
---
Wellbeing contacts:
If you have any questions or concerns over your child's emotional wellbeing and mental health at school, please contact the relevant Head of Year:
We are here to help and advise! As part of our support package, we have put together a Pupil Self Care Booklet if pupils are struggling with anxiety and coping in the current situation and also a Parent Support Pack signposting to different agencies who can help with things like mental health, benefits, housing and money advice.
---
Contacts for external support agencies linked to mental health:
Other contacts for support:
Or pupils can use OSSMA's own support network: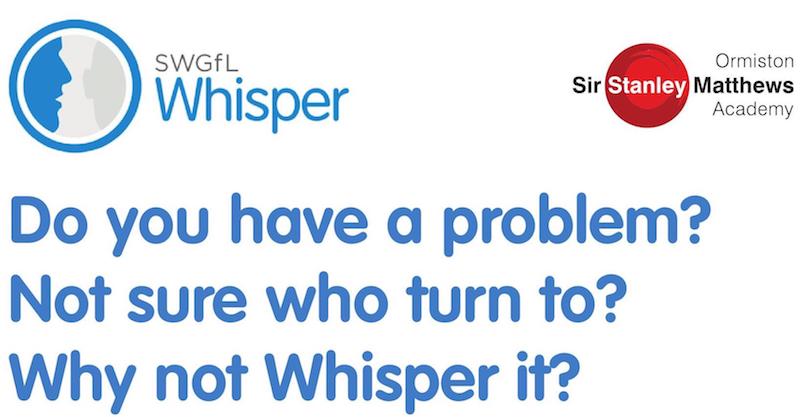 Text us:
Type ORM2 & your message to 07860021584.